Connecticut Legal Poker Laws
A Guide to Poker in the State of Connecticut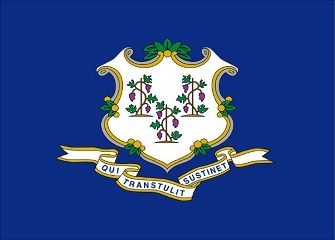 In this guide to poker in Connecticut you will first find a recent history and overview of the gambling environment. Following that the question of poker's legal status is addressed. You can then discover the options for live players, before wrapping up with the current status of online regulation.
An Overview of Gambling in Connecticut
Prior to the introduction of the State lottery in 1983 there had been few opportunities to legally gamble within Connecticut. Those looking for action were limited to Pari-mutuel betting on horse and dog races or wagering on permitted skill games. There were also options for small stakes bingo and charity wagers.
The now famous Foxwoods was opened in 1986 by the Mashantucket Pequot tribe and started life as a bingo hall. In the early 1990s it started to become the resort known today, with the introduction of table games and slots. Connecticut's other major tribal casino, Mohegan Sun opened in 1996, and both resorts soon became gambling destinations for East coast American's.
While the tribal casinos have met with great success there is little change has taken place in the rest of the state, which has remained conservative in its approach to gambling.
Is Poker Legal in Connecticut?
Poker is classed as gambling in Connecticut, according to Section 53-278a of the Statute:
" 'Gambling' means risking any money, credit, deposit or other thing of value for gain contingent in whole or in part upon lot, chance or the operation of a gambling device, including the playing of a casino gambling game such as blackjack, poker, craps, roulette or a slot machine"
Not only is poker named specifically in the statute, the State appears to view all games that contain an element of chance as gambling, which would scupper any attempt to get poker classed as a game of skill. As such, with the exception of the games ran in a licensed tribal casino, poker where the organizers benefit is classed as illegal gambling.
How Connecticut Players can Play Live Poker
Playing poker among friends and colleges is permitted in Connecticut under the rules of Social Gaming. No rake, fee or gratuity can be accepted by those running the game, and participants must have a connection other than the game.
This means that while your Friday night home game among friends is perfectly fine, by accepting a pack of beers for organizing it, you could technically turn it into an illegal game. Despite this strict stance on paper, the law is only enforced on home games when serious wrong doings are suspected.
Meanwhile both Foxwoods and Mohegan Sun operating on native reservations, offer world class facilities for poker players. Not only can you find plenty of cash games and local tournaments running daily, the resorts are host major tournaments such as the WPT and WSOP Circuit events, attracting players from all over the world.
Connecticut's Options for Online Poker
With no legislation in place to directly address internet gambling, it is assumed online poker is covered by the existing Statutes. This has yet to be tested in a court of law as no-one has been arrested for playing online and there appears to be little desire to pursue this.
The only option currently available for residents is to play on the offshore sites which offer games to US players. The companies behind these operate from foreign locations such as Antigua and Netherlands Antilles, where their businesses are perfectly legal. Playing online is not specifically illegal in either federal or State law, although theoretically you could find yourself guilty of illegal gambling under the general Connecticut definitions. While the risks are present, there is no history of enforcement by the authorities.
There are encouraging indications that Connecticut may get regulated online gambling in the future. Governor Daniel P. Malloy has spoken in favor of iGaming and both Foxwoods and Mohegan Sun have stated they wish to enter the online market when it becomes available to them – the Mohegan already runs a play money poker site.
With the nearby states of New Jersey and Delaware both benefiting from regulated internet gambling, and Delaware agreeing to share poker traffic with Nevada, creating an online market is both attractive and feasible for Connecticut.
In Summary – Connecticut Poker
While strict rules limits gambling to a minimum within Connecticut, poker players have plenty of opportunity to play in both home games and the high class resorts of Foxwoods and Mohegan Sun.  These tribal casinos still draw plenty residents and tourist despite growing competition from surrounding states.
There is no current option for online poker that can be considered completely legal, although you can play on offshore sites in relative safety. Connecticut is finding growing support for regulated online games and while nothing is likely soon, it is something which is being seriously considered.