New Mexico Poker Laws
A Guide to Poker in the State of New Mexico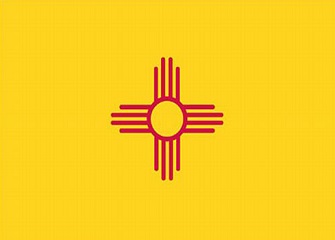 In this guide to poker in New Mexico you can first find a quick rundown of recent changes to the gambling laws before asking the question of poker's legality. Next are the options for live players -followed by a quick summary of the status of online poker.
A Brief History of Gambling in New Mexico
New Mexico has generally been a quiet State for gambling with only pari-mutuel betting on horse racing allowed throughout most of the 20th century. It was not until the Federal Indian Gaming Act was passed in 1988 allowing tribes to open casinos on their land that things started to move in terms of legislation.
At first the compacts to allow these casinos remained unsigned by the Governor Bruce King, due to his religious beliefs. This decision eventually cost him his seat and the compacts were signed by his successor Gary Johnson in 1995. These casinos were allowed to provide a full range of games including poker and gained great popularity and success which have remained since. 
Is Poker Legal in New Mexico?
Gambling laws in New Mexico focus on betting, rather than trying to decide whether or not a game is governed by chance. This pretty much covers poker by itself, as there is generally a lot of betting involved although the Statutes continue to further define what a gambling activity is in section 30, 19, 1:
"…a bargain in which the parties agree that, dependent upon chance, even though accompanied by some skill, one stands to win or lose anything of value…"
New Mexico takes the same approach to gambling as many States, by restricting everything - then legalizing the activities they want to allow by creating legal carve-outs and regulations. Thanks to these you can happily enjoy poker in New Mexico providing you stick to the legal games.
Where you can play Live Poker in New Mexico
New Mexico hosts a number of card rooms in their tribal casinos, three of which are found near Albuquerque. These vary in size, some offering small games for locals while the larger, lavish venues such as Route 66 have hosted major tournaments such as the Heartland Poker Tour. You can generally find a decent spread of cash games for the area along with daily tournaments.
Despite generally being friendly towards poker there is no social gaming carve-out in New Mexico's laws which make it illegal to run Home Games. Generally speaking as long as the stakes remain small and no one is profiting from running the game then these remain off the radar for law enforcement, although the risk is up to you.
Bar poker leagues have proved popular in New Mexico. These are free to enter events which award prizes provided by the house, who in turn benefit from extra sales. You can also find the occasional charity poker tournaments which have proven to be successful fund raisers, despite needing an individual license for each event.
The Status of Online Poker in New Mexico
There is no mention of internet gambling in any form on the Statutes and the general feeling is that existing laws cover this. The authorities have taken the unusual step of claiming that online gambling is illegal because of UIEGA. This was a law passed in 2006 which banned financial transactions to and from gambling sites - though did nothing to outlaw the use of them. Should this ever come up in court it will be interesting to see what a judge's verdict is on this opinion, although as yet nobody has been detained for playing online - let alone appeared before a judge.
As there is no enforcement in place many residents of New Mexico and other US states enjoy playing on offshore sites every day. These operate legally, generally out of the Caribbean and argue their right to provide games to US citizens because of international free-trade treaties.
At present there is no indication New Mexico has any plans to regulate online poker in a similar way to Nevada or New Jersey. As the authorities believe that the UIEGA outlaws internet gambling, the general belief is New Mexico is waiting for some form of Federal regulation to pass.
In Summary – New Mexico Poker
New Mexico has a mixed view when it comes to poker. While there is generally a liberal attitude towards the game and plenty of action available in the tribal card rooms, the fact that home games are technically illegal seems out of place.
Equally strange is the stance New Mexico takes on internet poker. Rather than address it at a State level there appears a desire to pass the responsibility up to the Federal government. Whether or not this view will change as more states adopt their own regulation is yet to be seen.