Legal South Dakota Poker
A Guide to Poker in the State of South Dakota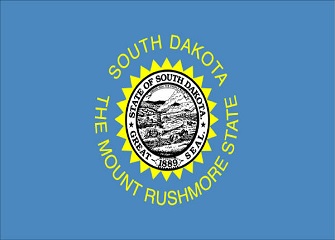 In this guide to poker in South Dakota first up is a quick overview of gambling after which the laws relating to poker are looked at closer. Then you can find out about the live poker games before online poker is covered.
A Brief Overview of Gambling in South Dakota
Deadwood has been the center of South Dakota's gambling since the days of pioneers. This previously vice-ridden town has now left behind its reputation of old and built an industry on tourism and entertainment.
The 1989 legislation permitting casinos have been created with fuelling this rebirth of Deadwood. This began a boom of operators in the area and in 2009, a mere twenty years after casinos were allowed, $12.7 billion a year was being wagered in Deadwood. The laws originally had a $5 max bet in place, although by 2012 this had risen to $1000 for all poker and table games. 
In addition to the Deadwood casinos, tribal gambling began in 1993 after compacts were signed. This resulted in 9 large casinos being created by the tribes on their lands within the State. Here you can find an array of slot machines, table games and poker.
Is Poker Legal in South Dakota?
Section 22-25-1 of the Statutes covers gambling in all its forms:
"Any person who engages in gambling in any form with cards, dice, or other implements or devices of any kind wherein anything valuable is wagered upon the outcome, or who keeps any establishment, place, equipment, or apparatus for such gambling… is guilty of a Class 2 misdemeanor."
This means that playing poker would be classed as gambling and therefore illegal unless it is done so on licensed premises. The players and the operators are liable to penalties if they are caught involved in illegal games, although this State has shown little interest in pursuing small games in recent years.
South Dakota's Live Poker Scene
Among the state licensed and tribal casinos in South Dakota you can find an array of cash games running 24/7 alongside daily tournaments. The card rooms vary somewhat in size, both physically and in terms of stakes. One of the larger rooms found at the Lucky Nugget Gambling Hall, Deadwood has previously played host to major events such as the Heartland Poker Tour.
Due to the wording of the laws, and with no social gaming carve-out, home games are technically illegal in South Dakota. It has been known for home games to be broken up by the authorities, whether or not the host was making a profit by applying a rake. Thankfully in recent years the State has seemed less inclined to enforce these laws and people are prepared to take the risk to run home games.
South Dakota permits free to enter bar leagues, as these charge no entry fee although small prizes are normally donated by the business who profit from the extra sales of food and drink. Poker events are not allowed to be run solely as charity fund raisers, as these require an entry fee.
The Status of Online Poker in South Dakota
While there are no laws specifically targeting players using online sites, South Dakota has passed laws prohibiting the running of online gambling businesses within the State. The penalties for these offences class each individual bet as a felony, and if the laws are used fines or prison sentences are expected to be very severe.
As there are no penalties for players or laws addressing gambling online, residents are still able to use the offshore sites which provide games to US players. Based mainly in the Caribbean these sites argue their right to serve US customers through free-trade agreements.
With Senator Lindsey Graham recently introducing a bill looking to federally ban internet gambling, regulated online poker in South Dakota looks a long way off.
In Summary – South Dakota Poker
Things have moved on since the days when Wild Bill Hickok was shot dead in a Deadwood poker game. The town is now a major tourist attraction - and in addition to the tribal casinos the State offers poker players many opportunities to play, despite home games being banned.
Unfortunately online poker faces stiff opposition with both moral and business concerns. While there appears no chance of regulated online poker anytime soon players are still able to play on offshore sites at their own risk.
Laws
http://www.gambling-law-us.com/State-Laws/South-Dakota/
Federal Ban ref
http://www.newsmax.com/Newsfront/online-gambling-gaming-ban/2014/04/04/id/563757/
News piece on Deadwood
http://usatoday30.usatoday.com/travel/destinations/2009-11-11-deadwood-gambling_n.htm