North Dakota Poker Laws
A Guide to Poker in the State of North Dakota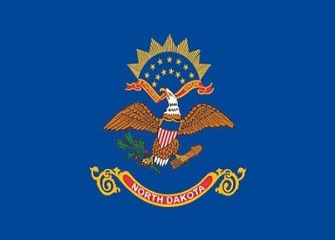 In this guide to poker in North Dakota first up is a brief overview of gambling in the State. Then you can find the detail of laws relating to poker - along with the options for live players. Finally the status of online poker in North Dakota is covered.
A Brief Overview of North Dakota Gambling
It was not until 1976 when North Dakota accepted any legal gambling at all, having previously blanket banned everything. A carve-out was created to cover charity events as long as they are individually licensed. After amendments in the late 80s North Dakota created a big charity gambling market with large amount of money going to good causes.
The first tribal casinos began to appear in the 90s, a few years after the Indian Regulatory Gaming Act permitted tribes to allow gambling on their land. The first compacts were signed between the tribes and the state in 1992. Further amendments have been made to these compacts and for the first time residents can enjoy legal poker games which are not tied to fund-raising events.
Is Poker Legal in North Dakota?
Section 12.1-28-01 of North Dakota's laws covers the definition of gambling:
"…means risking any money, credit, deposit, or other thing of value for gain, contingent, wholly or partially, upon lot, chance, the operation of gambling apparatus, or the happening or outcome of an event…"
By including 'partial chance' the laws are adequate enough to include poker in this classification, as even those arguing strongest for it to be classed as a skill game must agree it includes some luck in the short-term. As such you can only play poker in authorized environments.
There have been no arrests connected with illegal gambling in North Dakota in recent years, the assumption being it is not high on law enforcements' priorities list. If future arrest did occur there is a history of penalties for players - albeit minor. Penalties applied to the organizers of the events are far harsher.
North Dakota's Options for Live Players
Among the many casinos in North Dakota you can find a few which spread poker in their card rooms. Most of these are kept small and provide some friendly low stakes cash games for the locals. The State limits the size of the games, the maximum being $5 big blinds and an $800 cap in enforced on all pots.
You can also enter the scheduled daily tournaments which offer decent low stakes action. Some rooms have organized their own mini-poker series before - although the rooms are generally too small for the national tours such as Heartland Poker Tour or WPT events.
Home games are permitted under a specific exemption for social poker. As with other States the organizers of the games are not permitted to profit from the running of the games, and similar to the casino caps the State imposes a $25 maximum bet per hand. This means the games need to be low stakes, although with local law enforcement showing no desire to police small stakes games you could possibly stretch this a bit providing the game did not draw attention.
Bar leagues and Charity tournaments have both proven popular, being either free-to-enter or requiring the buy-in to go to good causes. There are prizes donated by the sponsor to give you something to shoot at, although these are predominantly fun games.
Online Poker in North Dakota
It is assumed the online poker falls under existing laws covering bricks and mortar gambling. Despite no laws directly addressing the game, Attorney General Wayne Stenehjm has clearly stated on his websites "Online gambling is prohibited under the State's Constitution, regardless of the amount wagered". With no arrests in the state for playing online this is opinion and has yet to be tested in a court of law.
Despite this residents are still accepted on the offshore sites which allow tens of thousands of US players to compete every day. These sites operate legally, mainly from the Caribbean and argue that free-trade laws allow them to supply games to the US.
North Dakota came very close to legalizing online poker in 2005, until the vote was stopped. There is has been some discussion regarding a regulated market, although both sides agree this State is too small to support its own internal market. With compacts signed between Nevada and Delaware, there has recently begun a pooling of players which could be something for North Dakota to consider. With regulated online gaming still in its infancy North Dakota officials are waiting to see what happens before pursuing the conversation further.
In Summary – North Dakota Poker
Prior to the tribal casinos, North Dakota residents were limited to playing poker at charity events or for small stakes at home. Now modest casinos can be found spreading the game throughout the State.
Online poker has been the subject of much debate recently, both for and against. It looks unlikely that any regulation will occur in the near future although players still have the ability to play on offshore sites if they wish.
Laws
http://www.gambling-law-us.com/State-Laws/North-Dakota/
http://www.ag.nd.gov/About/FAQ.htm