Texas Poker / Gambling Laws
A Guide to Poker in the State of Texas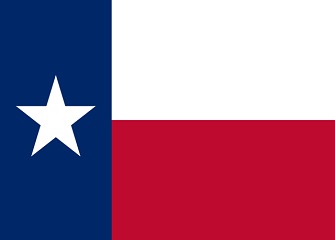 In this guide to poker in Texas you can first find a quick overview of the general gambling environment. After that the laws relating to poker in particular are looked at, followed by the places where Texans can play live poker games. To finish up the attitude towards online poker is covered along with thoughts for the future.
A Brief Overview of Gambling in Texas
Despite having popular gambling within its territory Texas banned all types when the State's constitution was first drawn up. At the time many law makers believed they were doing the moral thing, something which still holds true today. There have been several attempts to bring back gambling over the years, including seeing horse racing legalized for four years in the 1930s until it was allowed again in 1989. Lotteries and some charity gaming is also permitted.
The tribal casinos here have seen some of the fiercest legal battles in US gambling history. After three have tried to open the only existing casino presently is the Kickapoo Lucky Eagle which is located 100 miles south of San Antonio. The Kickapoo also had their legal difficulties, eventually going to the US Supreme Court. Now the establishment operates the only legal poker room in Texas, albeit out of the way for many residents.
Is Poker Legal in Texas?
Poker is legal in Texas providing it stays within social gaming rules or is conducted in a licensed property, such as the The Lucky Eagle casino.
According to Texas Gambling Laws 47.02 it is an offence if a person
"(3) plays and bets for money or other thing of value at any game played with cards, dice, balls, or any other gambling device"
Not only is betting covered here, cards are too which covers poker completely without having to get into the 'game of skill' or 'game of chance' discussions.
Law enforcement for illegal gambling is among the most active of all the states, with many cases of SWAT teams raiding the underground poker games of Houston and Dallas. Penalties are strict with fines up to $500 for players and up to $4000 and a year in jail for organizers.
Where to Find Live Poker in Texas
While many poker players would find it easier to cross into Oklahoma or Louisiana to enjoy casino games, Kickapoo Lucky Eagle casino down by the Mexican border does spread Holdem and Seven Card Stud cash games up to 5am every day. No Limit can be found at either 2/5 or 5/10 stakes. The casino also features tournaments throughout the week.
Home games are legal in Texas, providing you stay within the rules applied to social games. This means that no one can profit from rake or fees and that the games must be held in a private place. While law enforcement comes down hard on the big organized games these are normally run as a business and are clearly in breach of these social gaming controls.
Bar leagues have proved popular, and are considered legal. These do not charge a fee to enter and usually offer prizes donated by the leagues sponsor or the business where the games happen. However charity gambling laws do not cover poker or casino games so these nights are rare events.
Texas View on Online Poker
There is currently no talk about regulating online games in Texas, and given the anti-gambling stance of the State it seems unlikely.
According to the attorney general, online poker is illegal according to the existing Statues. With no law directly addressing this and no one being arrested for playing online, this remains opinion. Online players therefore choose to take the risk and compete on offshore sites with servers based normally in the Caribbean. These sites argue they are legally allowed to provide games to US citizens due to free-trade laws.
In Summary – Texas Poker
Texas remains very strict on gambling within its borders and has been known to take firm action against those breaking the law. Home games are permitted however and you can find poker games in the one legal tribal casino in the state.
This view continues to online poker. With no strong voices in internet gambling's favor and plenty against it, Texas is not a State which will accept regulation anytime soon.
Opinions On Gambling Laws in Texas
http://www.tdcaa.com/node/2872